AG Industries Launches New Pediatric Full Face CPAP Mask
2020-04-13
AG Industries is excited to announce the launch of its newest pediatric CPAP mask that takes design and comfort to new heights. The latest in its exclusive line of pediatric CPAP products, the Nonny™ full face mask delivers results for children and their unique needs.
"With sleep apnea and other sleep disorders on the rise, physicians and caregivers have an increased need for CPAP solutions, especially for their pediatric patients," said John Smits, President at AG Industries. "The Nonny full face mask, along with its popular counterpart, the Nonny nasal mask, offers advanced pediatric CPAP technology that provides children with a better night's sleep, helping them breathe easier with improved compliance."
The Nonny full face mask holds innovative design features that include a 3D mask cushion for an excellent seal, forehead support for stability, and an air vent that minimizes noise and enables efficient CO2 washout. The mask comes in a variety of sizes with two additional extension straps for a perfect fit.
To learn more about the Nonny full face mask for children, please visit https://agi.filtrationgroup.com/nonnyfullface/.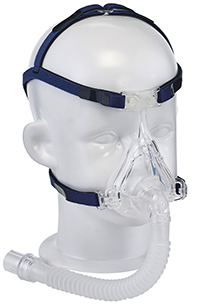 About AG Industries
Founded in 1982 and headquartered in St. Louis, MO, AG Industries is a global leader in the development, manufacturing, and distribution of medical respiratory supplies. AG Industries provides product solutions for patients in respiratory therapy, including the CPAP, oxygen, ventilator, suction and acute care.
For nearly 40 years, AG Industries has been at the forefront in medical manufacturing with proprietary designs that serve over 1,500 customers world-wide via operations in North America, Asia and Europe. AG Industries strives to make the world healthier, safer and more productive by improving the quality of life for patients by offering a superior line of respiratory products.